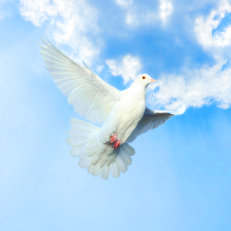 Timothy Lee Albaugh
August 14, 1972 - July 8, 2017
Timothy 'Tim' Lee Albaugh, 44, of Davenport, passed quickly into eternity early Saturday morning on July 8, 2017 in Genesis Medical Center, Davenport. Private family services will be held at a later date, but you can share online condolences at www.fryfuneralhome.com.

Tim was born on August 14, 1972 in Cedar Rapids, Iowa and was the son of Dennis Arthur and Christy Lee Johnson Albaugh. Tim graduated from El Dorado High School, Placentia, CA in 1991 and attended Fullerton Junior College, Fullerton, CA. Tim was a caregiver and worked for HDC in Davenport for the past 5 years. He found his passion in life by helping those who came across his path in life.

Tim is survived by his two fathers, Dennis Albaugh and Guy Pence of Anamosa, Iowa; his mother, Christy (Jim) Wirtanen of Grand Rapids, Minnesota; his brother, David Albaugh (Danvi Nguyen) of Anaheim, California; his niece, Kayla Nguyen and nephew, Conor Albaugh of Anaheim, California.
... Read More
No Photos Yet

Add one now
What will you miss most about Timothy?
What is your favorite memory of Timothy?
How did Timothy inspire you?
What made Timothy so unique and special?
Gary & Linda Hein
Jul 18, 2017
So very sorry for your family's loss. Losing one's child has got to be one of the greatest pain. Our sincere sympathy.
Diana Christiansen
Jul 18, 2017

I want to offer my deepest sympathy to all of the family. Tim was an important person to me and my children as well as the people he worked with and cared for. No matter how bad of a day he was having he always could fin... more
Sandra Eiselstein
Jul 15, 2017

I remember Tim when I worked at Sycamore Center when he was young.He was such a sweet guy and always friendly and respectful to others. So sorry Dennis and David.
Marnee Glubka
Jul 14, 2017
Christy, Denny, Guy and David, The thing about Tim that I will always remember is what Mom had said about him. Tim never lived in the past or worried about the future. He lived in the now like we all should! Goodbyes nev... more
Ditter Fields
Jul 13, 2017
I am so sorry for your loss, Denny. You have my sincere sympathy.
No Videos Yet

Add one now
Timothy Lee Albaugh's online obituary has been made permanent courtesy of Obitio Online Obituaries.